Simulator technology
SKLLS AS is a new advanced simulations and integrations technology company 
ONE-to-ONE
Our learning and training methodology will take new and experienced operators to full on-the-job experience faster any other available training and operational support platform
EmergencyPerform
On average 17 calls are made every second to emergency call centres across Europe and in the USA. Over the next 50 days a further 74 000 000 emergency calls have been placed.
About Us
SKLLS AS is a new advanced simulations and integrations technology company, incorporated in 2017. The core team has 20+ years of strategic and operational experience from advanced simulator technology development, implementation and operation;
Delivered and supported more than 50 large Digital Twin or ONEtoONE simulator installations to market leading customers world wide
Integrated software and hardware solutions
Data communications software for distributed solutions
Advanced solutions for data and systems integration
All solutions from idea, design, architecture, software development, implementation, operation and support
What We Do
We are developing the EmergencyPerform simulator for the emergency services.
Enabling emergency call center operators to perform to the maximum of their potential by creating a learning rich environment where close to 100% of learning is transformed into operational excellence using One-to-One training simulation, building real experience applicable for the real world.
Extending the emergency call center operators' performance beyond their maximum potential by inserting AI, or extended intelligence, into the operational environments, using real-time emergency call-analysing decision support tools.
TEAM MEMBERS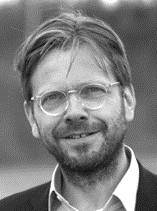 Ole Paulsen
Executive Chairman
Arne Rannestad
Business Development
Håkon Hapnes Strand
Chief technology officer
Luramyrveien 69
4313 Sandnes, Norway
Partners
Our customers have a central and critical position in our society. Public and private health care services have to help, protect and ensure the safety and efficiencies of all the citizens who use the EMCC´s and hospitals